Union Parish Section 8 Housing
Union Parish, Louisiana
Our Mission: To nurture families to fulfill a future of self-reliance by promoting individual competence in their pursuit of accessing affordable, stable, and fair housing communities.
Where We Provide Housing
Housing is available throughout Union Parish, outside Farmerville, LA, the parish seat. Other towns and villages in Union Parish are Bernice, Downsville, Junction City, Lillie, Marion and Spearsville.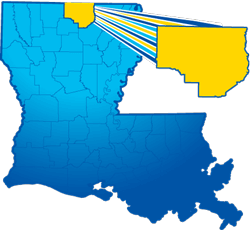 Serving
Union Parish, Louisiana